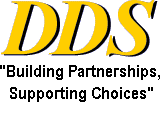 RESPIRATORY CARE PRACTITIONER, DEPT MENTAL HLTH & DEVLPMT SVC
Final File Date: Continuous
Monthly Salary: Range A : $ 3050.00 - $ 4079.00

Note: Current salary levels and placement/movement in the appropriate salary range(s) (there may be more than the listed salary ranges for a given class) should be confirmed with the hiring department upon receiving a job offer. The salaries used in this bulletin are the latest available from the State Controller's Office, but may not reflect the most recent salary adjustment.
Open Exam
This is an open examination. Applications will not be accepted on a promotional basis. Career credits do not apply.
Who Should Apply:
Persons who meet the minimum qualifications as stated in the Job Description (specification). Note: Accepted applicants are required to bring either a photo identification card or two forms of signed identification when required to appear for the examination.

When to Apply:
HOW TO APPLY: To learn more about the job and testing arrangements, contact the testing office shown below. The testing office accepts applications continuously and will notify and test applicants as needs warrant. Each testing office conducts their own examination. You must submit a separate application to each testing office of your choice. Applications may be filed in person or by mail.
Where to Apply:
PORTERVILLE DEVELOPMENTAL CENTER
P.O. BOX 2000
PORTERVILLE, CA. 93258
ATTENTION: HUMAN RESOURCES/EXAMS OFFICE
5597822322

CLICK HERE TO VIEW AN OFFICIAL COPY OF THE BULLETIN.
Requirements for Admittance:You must read and print the Job Description (specification) for the minimum qualifications for this examination. It is your responsibility to make sure you meet the education and/or experience requirements stated. Your signature on your application indicates you have read, understood and possess the basic qualifications required. NOTE: All applications/resumes must include: "to" and "from" dates (month/day/year); time base; and civil service class titles. Applications/resumes received without this information will be rejected.
Unless otherwise specified in the class specification, qualifying experience may be combined on a proportionate basis if the requirements stated include more than one pattern, distinguished as "Either" I, "or" II, "or" III, etc. For example, candidates possessing qualifying experience amounting to 50% of the required time of Pattern I, & additional experience amounting to 50% of the required time of Pattern II, may be admitted to an examination as meeting 100% of the overall experience requirement.
Examination Information:
This is a Qualification Appraisal Interview examination weighted - 100 percent.

In order to obtain a position on the eligible list, a minimum rating of 70% must be attained in each phase of the examination.
Eligible List Information:
Names of successful competitors are merged into the list in order of final scores regardless of date. Eligibility expires 24 months after it is established.
Veterans' preference credit will be added to the final score of all competitors who are successful in this examination and who qualify for & have requested these points. Due to changes in the law, which were effective January 1, 1996, VETERANS WHO HAVE ACHIEVED PERMANENT CIVIL SERVICE STATUS ARE NOT ELIGIBLE TO RECEIVE VETERANS CREDITS.
California Relay
From TDD Phone (800) 735-2929
From Voice Phone (800) 735-2922

Class: 8300-.....Schematic Code: TR.... Exam Code: 2PVBL